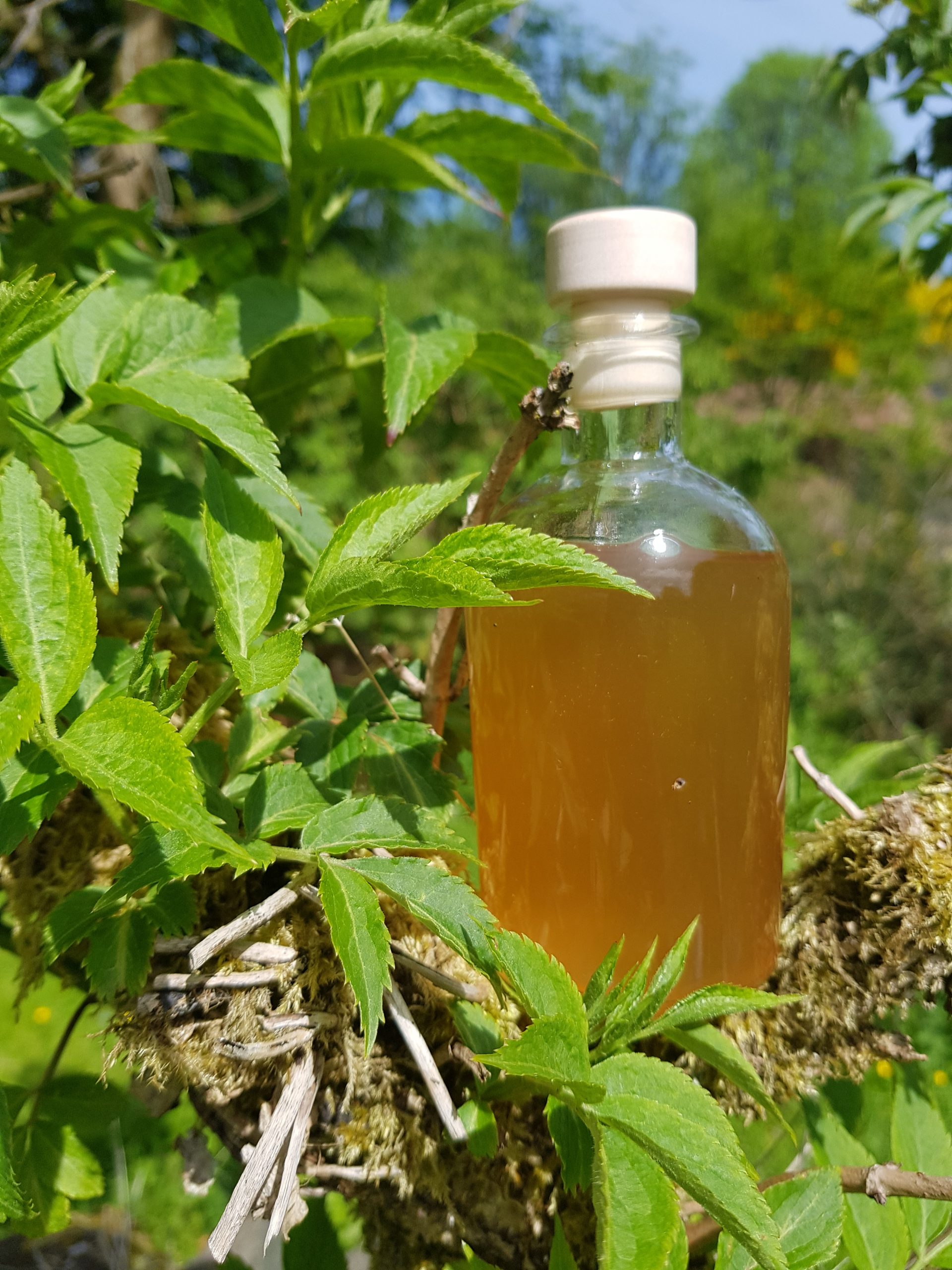 Elderflower is in season right now and there are plenty of ways to use the fragrant flower. We have spoken to Rox Madeira from Trossachs Wild Apothecary who has given us a delicous elderflower cordial recipe.
Ingredients:
20 elderflower heads
1 lemon, 1 lime and 1 orange, sliced
juice 1 lemon
1 litre water
1kg sugar
200g honey (or more sugar)
Method:
Pick the elderflowers after a couple of dry days as elderflowers tend retain a lot of moisture.
Give them a little shake before using to remove any insects or stray leaves.
In a pan, make a simple syrup by heating the water and stirring in honey and sugar until it dissolves.
Allow this to cool so you are able to put your finger in.
Add the juice of 1 lemon, and the lemon, lime and orange slices to the pan.
Separate the elderflower from the stem as much as you can, allowing as little of the stem in as possible.  Putting the flowers into the pan as you do this.
Cover the pan with a dish towel.
Let it stand for 1-2 days to develop its flavour.  Sampling it after 24 hours.
Strain through a fine-mesh strainer.
To use: You can use it added to water, fizzy water, prosecco, in cakes or in jelly.
Store in the fridge for up to 2 weeks.
Or freeze to keep for longer, making sure you leave an inch or so at the top to allow the liquid to expand.
Online course: Little Alchemists Club
FB: @trossachs wild apothecary
www.trossachswildapothecary.com