About the event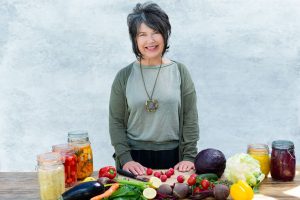 We will be sampling an array of vibrant, colourful ferments including Indian Inspired Carrot
Kraut, inflammation busting Pineapple/Turmeric/Ginger Kraut, spicy radish bombs and some
brined veggies!
These predigested superfoods are literally rocket fuel for our gut, packed with probiotics and
absolutely delicious!
Cheap as chips to make at home, only salt, veggies and a glass jar required, so why not do
your gut, taste buds and your pocket a favour and come and learn how to make your own!
Janice will be covering everything you need to know to safely make your own ferments at
home, so this is an opportunity not to be missed!!
Time: 11:00am - 12:30am
Cost: £10
Location and instructions:
Pittencrieff House
View website
Book event