About the event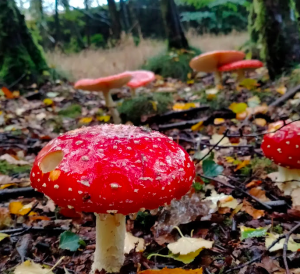 Autumn really is a special time of year. The hedgerows and meadows are bursting with berries, nuts and seeds and if you head off in to the woods, you are more likely than not, to be greeted by several species of fungi.
The ancient woodland surrounding Dunstaffnage Castle is literally steeped in history and teeming with wildlife. With raised peat bog, a sandy beach and rocky shoreline, this area of Argyll really does have it all. It's a wonder seekers paradise!
We'll meet at 10.00 am and have a welcoming circle to get to know each other over wild tea and cake before heading off for a mindful forage, exploring woodland, peat bog and shore, learning about and gathering wild edible and medicinal plants along with some of the magical folklore that's woven around our green friends.
Time: 10:00am - 12:00am
Cost: £22.38
Child: £3.96
Location and instructions:
Dunstaffnage Castle and Chapel Castle Grounds
View website
Book event