About the event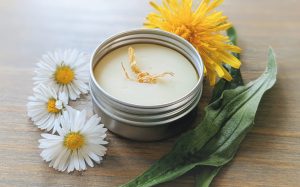 Unlock the secrets of creating your own medicinal infused-oils using locally abundant plants.
In this hands-on workshop, you'll be guided through the step-by-step process of harnessing
the healing properties of these botanical wonders.
Gain valuable knowledge on identifying and utilising plants from your own garden or
community to create potent healing oils. Immerse yourself in the transformative journey of
crafting a natural salve that can aid in soothing ailments.
Don't miss this unique opportunity to empower yourself with the knowledge and skills to
harness the healing potential of nature. Join us and take home your very own naturally
infused salve, ready to bring comfort and well-being to yourself and your loved ones.
Time: 11:00am - 12:30am
Cost: £5.91
Location and instructions:
Pittencrieff House
View website
Book event