About the event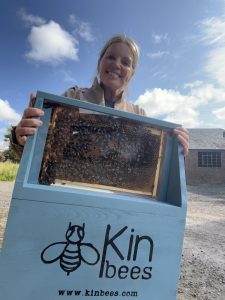 Unveiling the Fascinating World of Dunfermline Honeybees … join us for an extraordinary adventure into the captivating realm of honeybees with
award-winning beekeeper Gael Wilkinson!
Delve into the essential role these remarkable
creatures play in our ecosystem, responsible for an astounding 95% of global food
production. Without bees, our planet would face a dire future, with potential starvation within a mere four days. Discover the secrets of their ancient survival techniques, honed to perfection over millions of years.
What to Expect
The Honeybee's Vital Work: Get an in-depth understanding of the crucial tasks that
honeybees undertake to sustain life on Earth.
The Intricacies of Beekeeping: Gain rare insights into the art and science of beekeeping, as
shared by passionate expert, Gael Wilkinson.
A Peek into the Hive: Explore the different roles within the hive and observe the mesmerizing lifecycle of honeybees through a captivating viewing hive.
A Taste Journey: Savour the delectable experience of sampling and comparing various
honeys sourced from different corners of the world.
Why Attend?
In this exclusive event, you'll be equipped with valuable knowledge about the significance of
bees in our environment, it's a perfect opportunity to ask a bona fide expert everything you
wanted to know about bees but were too afraid to ask – and not only that, you'll get your own jar of small-batch Kinbees honey to take home, as approved by his Royal Highness when he tasted it in his cuppa on his recent visit to Dunfermline.
Let's come together to celebrate these tiny yet mighty creatures and deepen our
appreciation for the fascinating world of bees. See you there!
Time: 1:00pm - 2:00pm
Cost: £5.91
Location and instructions:
Pittencrieff Park
View website
Book event