About the event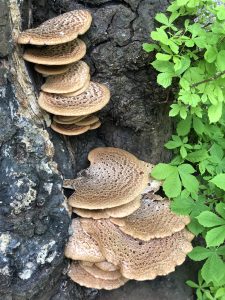 Walks will last approximately 45 minutes and are suitable for all abilities. There are six walks throughout the day, starting on the hour from 10am until 3pm – check out ticketing site
Embark on a captivating journey through the park alongside a seasoned professional
forager, who will be your expert companion in identifying a plethora of delectable, edible wild
plants and mushrooms. Immerse yourself in the wonders of nature as you learn how to
forage responsibly and sustainably, becoming an essential part of the ecosystem, caring for
the environment, and ensuring the abundance of wild food for generations to come. Discover
the art of safe foraging and gain insights into preparation, storage methods, and the
numerous health benefits of incorporating wild foods into your diet.
What to Expect
A Leisurely Stroll: Take a short and gentle walk through the park, accompanied by a
knowledgeable forager, who will unveil the hidden treasures of edible plants and mushrooms
along the way.
Sustainable Harvesting: Learn essential techniques for harvesting wild foods sustainably,
preserving the delicate balance of the ecosystem and fostering the availability of these
precious resources for the future.
Expert-Led Insights: Our foraging guides are members of the Association of Foragers,
well-versed in leading foraging excursions. They have also participated in the 'Wildbiome
Project,' surviving exclusively on wild foods for a month or more, bringing unparalleled
expertise to your experience.
Knowledge Sharing: Engage in informative discussions about foraging's health benefits and
discover practical tips for safely incorporating wild ingredients into your culinary repertoire.
Time: 10:00am - 3:00pm
Cost: £4.84
Location and instructions:
Pittencrieff Park
View website
Book event