About the event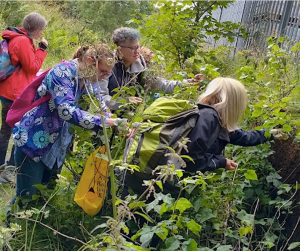 Discover the rejuvenating power of Nature with Vicky and Carys. Backed by science, there are countless benefits from immersing yourself in a beautiful natural woodland.
Enhance your mood, boost your immune system and lower your stress levels with Forest Bathing, foraging  for wild foods and medicine, wild crafting and ending the day cooking a meal over the camp fire.
You will learn;
How to forage for wild food, medicine and wild crafting materials safely and sustainably
Foraging and the law
How to make a fire using traditional fire lighting techniques
How to identify a wide variety of wild plants
How to make wild teas, infusions and tinctures
How to cook a meal on an open fire
How to connect with the Earth on a deeper, more meaningful level
Our day will start with a beautiful Forest Bathing ceremony, led by Carys, to facilitate a deeper and more meaningful connection to the Trees and their powerful life giving force.
After our Forest Bathe, we shall take a mindful wander through woodland, gathering wild food, medicine and wild crafting materials as we go, then set up our little camp, light our fire and enjoy some delicious food.
You will end the day feeling nurtured and uplifted, having spent it in the arms of Mother Nature herself.
After the event you will receive a follow-up email listing all of the plants we met along the way, some resources and book recommendations and some wild food recipes to try at home.
This is an adult only event.
There are no public toilets at this location.
This event will only take place subject to a minimum number of attendees.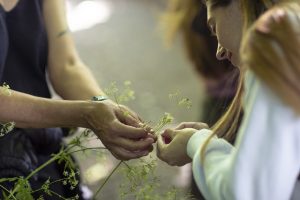 Time: 10:00am - 3:00pm
Cost: £50
Child: n/a
Location and instructions:
Lady Mary's Walk
View website
Book event