About the event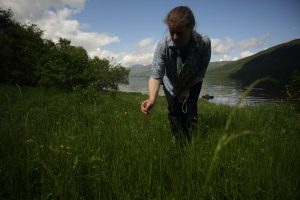 Join us for a gentle, chocolatey forage on south Loch Tay-side.  Come on a foraging walk with Charlotte, who will introduce you to some of her favourite plants, describe how she uses them in chocolate as well as how they can be used for food and flavouring.  The walk will include chocolate tasting.
The walk will be 60 to 90 minutes, including the chocolate tasting.  It will take place in the Acharn/Kenmore area of south Loch Tay side, precise location depending on season, weather and everyone's walking ability.  If the weather is poor, we might retreat to a gazebo in the garden for the chocolate tasting and chat!
In order to ensure everyone can participate fully, we like to keep each walk to a maximum of 8 participants.  Please bring suitable footwear and clothing, as well as your own drinks.
For further details phone Charlotte 01887 830307, email or booking via the links below
Time: 4:00pm - 5:30pm
Cost: £25
Child: Under 12 are free
Location and instructions:
Acharn / Kenmore Area
Location tbc with participants
View website
Book event