About the event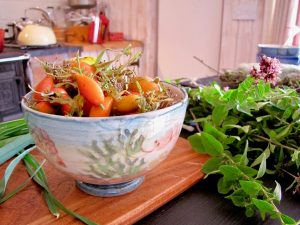 Enjoy a Wild Food Workshop & Lunch at Wendy's unique Nordic kitchen on the shore, by Fife's Coastal Path.
Discover the foraged local bounty, how she uses it in her recipes, along with kitchen garden produce, and discover other wild foods around Scotland. After the workshop a convivial lunch will be served featuring the recipes for a truly ethical food experience.
Attendees must be 16yrs or over.
All courses are inclusive of a treat to take home (gift will vary according to availability).
Please advise of any Dietary requirements in advance at booking.
Time: 11:00am - 2:30pm
Cost: £65 (Gift vouchers are available)
Location and instructions:
The Scottish Food Studio
View website
Book event