About the event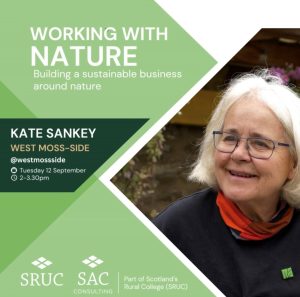 Do you want to take advantage of the increased interest in nature and wildfoods?
Do you want to know more about nature-related tourism trends?
Are you interested in building a sustainable rural enterprise or experience around nature?
Then this FREE interactive event could be for you!
Nature as a focus for travel continues to increase in popularity and Scottish businesses are ideally placed to take advantage of this tourism trend. Today's visitors are keen to escape the everyday and connect with nature – so why not consider creating an enterprise to satisfy this need. This might be an on-farm experience, a rural retreat, a guided walk, or a wild food foraging experience.
The pandemic increased consumer interest in local producers, the natural environment, wildfoods, and provenance. Consumers are looking to reconnect with the processes & products, and the people producing them – with the provenance of a place. There is a move towards localism and authentic experiences – to connect with the unique identity of a destination, its history, culture, local skills, and nature. There are also opportunities for landowners to sustainably supply wildfoods.
This interactive webinar will explore the opportunities to build a sustainable business around nature, so join this discussion and learn from those who have developed successful nature-centred businesses.
About the organiser
This webinar is brought to you by SAC Consulting's Food & Enterprise team. This team comprises industry experts who have lived, breathed and loved the industry for many years. The team's work coalesces around three key areas of operation: Business Growth & Support, Sustainability & Net Zero and Rural Economics & Policy. Our original client base remains food & drink, food tourism, diversified & diversifying rural businesses and key sector stakeholders; but with expanded team expertise we have broadened both our client base and our project portfolio.
For more information on the Food & Enterprise team take a look at our webpages: www.sruc.ac.uk/business-services/sac-consulting/food-enterprise/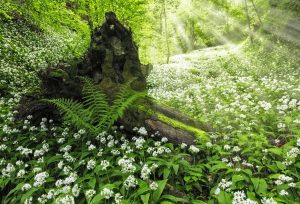 Time: 2:00pm - 3:30pm
Cost: Free
Location and instructions:
ONLINE
View website
Book event